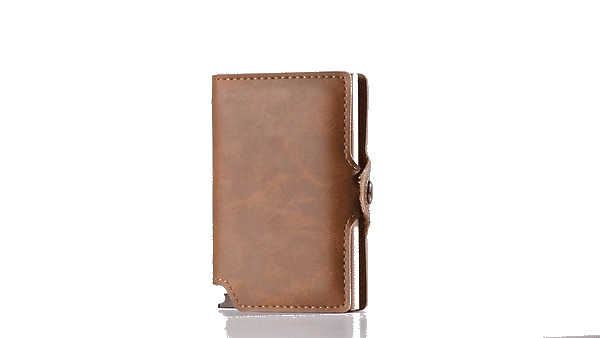 The Wallet That Impresses
Sleek, Slim, and Modern. The FlexReach™ Wallet combines advanced functionality with a minimalist look.
CLASSIC LEATHER | DENIM LEATHER | CARBON FIBER
CAMO EDITION - LIMITED TIME ONLY
THE UPGRADE YOUR WALLET NEEDS
Say goodbye to clunky and unorganized wallets. The FlexReach™ Wallet keeps your cards and cash secure and organized while maintaining a slim and minimalist design that fits comfortably in your pocket. Slide the image to spot the difference.
Before
After

Let customers speak for us