CLASSIC LEATHER | DENIM LEATHER | CARBON FIBER
CAMO EDITION - LIMITED TIME ONLY
THE UPGRADE YOUR WALLET NEEDS
Say goodbye to clunky and unorganized wallets. The FlexReach™ Wallet keeps your cards and cash secure and organized while maintaining a slim and minimalist design that fits comfortably in your pocket. Slide the image to spot the difference.
Before
After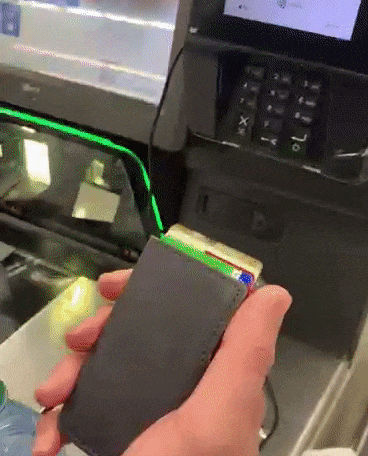 EASY ACCESS WHEN YOU'RE ON THE GO
The FlexReach™ Wallet makes accessing cards easy. With the revolutionary FlexReach™ button, simply pull down to see your cards fan out to pick the right one.
SLIM DESIGN WITH HIGH QUALITY LEATHER
The FlexReach™ Wallet offers a slim design that doesn't sacrifice functionality. The high quality leather and sleek and slim design make it the stylish and smart wallet you are looking for.
Good. like on the picture